The first of our team introductions is Tony. He, along with friend and colleague Charles Harrison, started HT Media 20 years ago. Today, he still takes an active role in the company as one of its four directors, as well as being a producer and company secretary.
There would be no HT Media without Tony, but there was a Tony before HT Media. Discover more about his career and experiences below: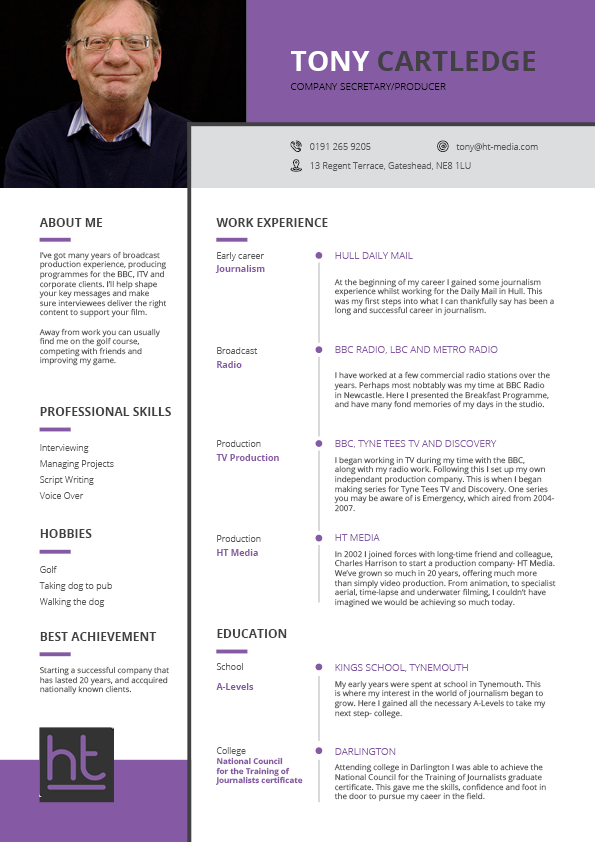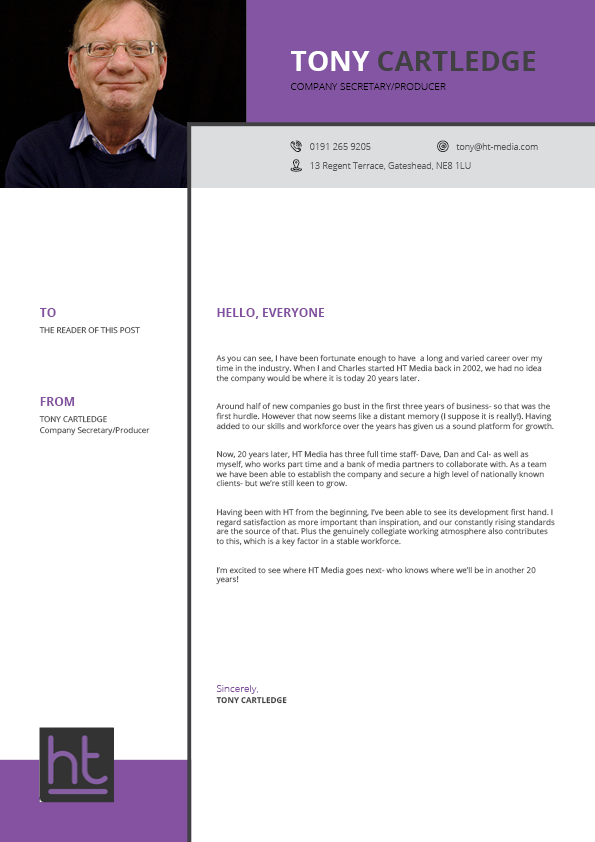 Need our help with a project?